S.TEC LTD
Kagurazaka
Fuji Bld 2-DI
Iwato-cho 14,
Shinjukuku,Tokyo
162-0832,Japan
Phone:03-3235-5888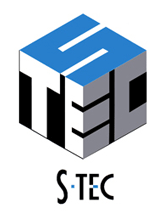 It is evolution form of the outsourcing to have aimed

---

A hotel and a restaurant / a wedding institution / the hospital where what we support as "a visitor" varies It is a company required that We meet the needs of the customer at a high level with an original style by each.

We affect it as a specialist for the demand of such a "visitor".
It is good convenience simply because is outsourcing; ...

Tell a demand and the problem of all of you. The problem of the visitor of the visitor be in a situation It is our mission to be settled.
We will suggest the plan that We can contribute to at a high level in store administration / management / spot work.
Hotel Steward business
Duties contents

Tableware washing management / a detergent / expendable supplies management / a bread washer Kitchen assistant desegregation busing runner yard man
Medical Steward business
Duties contents

It is transportation for environment maintenance / article maintenance / the expendable supplies fixed period in the charge account / public cleaning / nurse aid / ward in the special cleaning / ward of serving meals / clearing the table cart transportation / the kitchen-related administrative task / medical equipment in the bloom of cooking assistance / tray make / tableware washing
Cleaning business
Duties contents

Guest room cleaning / kitchen cleaning / public cleaning / the pest extermination / useless thing processing
Web order business
Duties contents

Hygiene-related product / kitchen apparatus / equipment / guest room equipment / other products